Welcome home Mom!
Mom and Joanne (my sister) came home from England today. I had the distinct pleasure of sitting in 1.5 hours of traffic at the airport because some dumb-ass taxi drivers decided to stage a protest. Heeeeeeeeeere we go…..
My Dad (God rest his soul) was a strong union man. I believe that unions are a good thing. However, today was a complete joke. I had to pick up Mom and Joanne from the airport…the taxi drivers stopped traffic completely. It took me 1.5 hours to get into the joke of an airport called Pearson. Every road leads you in circles and nothing makes sense in the BEST of times. Thank God, my Mom and sister were able to befriend some people, who drove them to a place just outside the airport, where I met them, after going north, to go south again and around and around.
Luckily, I didn't get to the picket lines. I think I would have punched someone if I had gotten that far.
So, I left the office at 4:20…Mom and Joanne were outside waiting for me. I got home at 7:10. What a f*cking joke. GRRRRRRR! After all the chaos they caused today, I hope those damned taxi drivers got whatever the hell they wanted (at the public's expense)…ASSHOLES.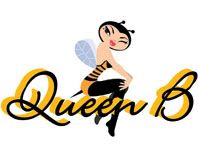 Pin It