Little Stellan
is about to embark on a whole new leg of his long journey. They have just been transferred to Boston and it's looking like he is going to undergo some pretty risky surgery to correct his
SVT
and he and his family could sure use some prayers. MckMamma is in Boston with Stellan, while her Prince Charming stays at home with their three other children, Big Mac, MckNugget and Small Fry. My heart just aches for all of them.
I cannot even BEGIN to imagine what his mom, MckMamma is going through. The pain in my heart is as strong as if I knew her.
She has such strong faith and believes that God is with her and Stellan every step of the way. She also believes in the power of prayer, just like me.
If you pray, please pray hard for this little man. If you're not the praying kind, would you spare a positive thought or two today?
Thanks.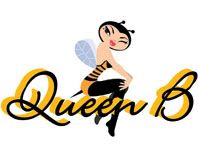 Pin It