This week, being week one of Follow Fridays, I would like to nominate
Kia of Good Enough Mama
for my Follow-Worthy Blog.
Kia is mom to a terrific little man called, well, Little Man. She writes about his AND her struggles with his OCD, SPD and every day craziness that she so gracefully endures. She makes me
laugh
, she
teaches me cool stuff
, she makes
me realize that none of us are perfect mothers
and she makes me strive to be a better blogger.
Kia is such a wonderful person and I am so glad I *met* her. I WILL meet her in real life one day...I swear.
Congrats Kia. Grab your button from my post before this one and be proud.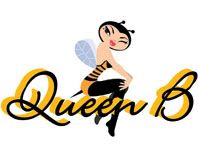 Pin It