Whatever can go wrong, WILL go wrong. Man oh man people...this is the week from hell!
Seriously.
Hubster got sick.
Boy Oneder got sick.
I messed up a client's database with a stupid mistake.
I messed up a SECOND client's database with the SAME stupid mistake.
Rosie ripped all the ligaments AND cartiledge (sp?) in her right knee. Oh yes, your read that right. Remember her accident in April of 2007? Yeah...that was her LEFT knee. Now she's a complete cripple.
I got my period.
I have a pimple on my nose.
There is no tool to import my wordpress blog to this one, so I have been cutting and pasting each one, one by freaking one. I am up to May, 2006. People...do you have ANY idea how much cutting and pasting I still have to do? Crap.
ARGH!
Calgon, TAKE ME AWAY!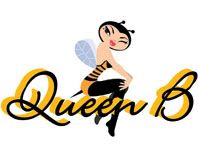 Pin It