In a split second, in literally, the blink of an eye, everything can change.
A co-worker of mine lost her husband suddenly on Monday night. I don't know the details...I only know he was 38 years young.
In a split second, her life is completely different. She has lost her soulmate. She has lost her husband. She has lost the father of her children. She is a widow. She is alone.
I haven't stopped thinking about her all day. I can't even FATHOM losing Hubster. It makes me feel sick to think of it.
My heart and prayers are with you and your family Marnie. Take care of yourself. I am so, so sorry.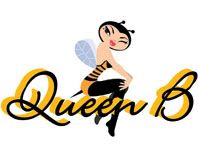 Pin It