Kind of a dramatic title, but it's not far off the mark.
As I type this post, Boy Oneder is at a single "A" hockey tryout with Hubster.
Boy Oneder is absolutely convinced that he MUST.PLAY.REP.HOCKEY. Grrrr.
I love houseleague hockey. No body contact and only two days per week committment. Single "A" hockey requires a 4 day a week committment with the added pleasure of watching my child get smashed into the boards several times per game. Oh joy, oh bliss. NOT.
At 2:00 this morning, Boy Oneder woke me up because he "didn't feel very good". A quick check of his temperature showed that 103 degrees is not a fun place for your body temperature to be. He continued coming into my room until 4:38 am, when I assume he was finally able to fall asleep. Needless to say, as a courtesy to all other parents at his school, I left him sleeping soundly at school time.
This afternoon, he felt like death, but pretended to feel good so that I wouldn't stop him from going to the tryout. He absolutely HAD to go to this tryout tonight. UGH.
It's 10:06 pm and I *just* heard the chimes of the alarm go off as he has walked in the door...
He didn't make it.
It's now 10:33 and I spent the last 20 minutes or so having a heart to heart, God knows best convo with him. I think he got it.
Amen.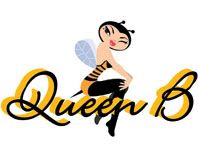 Pin It