Yeah, yeah, I know it's Saturday, but what the heck...better late than never.
My Follow-Worthy blog of the week is
Limey Girl
.
Karen and I "met" by chance when she happened upon my blog. If I had an hour, I would explain exactly how, but since it's such a long story and I have very little time, suffice it to say that it was fate.
Anyhoo...
Karen is
talented
,
busy
,
funny
, did I mentioned
talented
? and
interesting
.
We have so much in common that it's almost scary. Honestly.
We have only gotten together three times in real life, but somehow, I just know I can count on her if ever I need her.
She is a great blogger and a fantastic friend.
Go give her some bloggy love!
Karen...grab your button above and let your blog wear it with pride...you deserve it...and MORE!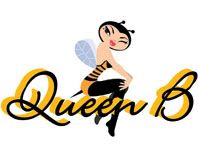 Pin It