Add Boy Oneder to the flu list.
I got a phone call at 10:50 this morning...Boy Oneder said he didn't feel well and wanted to come home. He got home at 11:00 and looked awful.
Within half an hour, his temperature went from 99.1 to 102.7. Sigh.
I gave him Advil, made him a hot tea and covered him with the electric blanket (he had the chills) with strict instructions to remove the blanket as soon as he felt warmer. He spent the afternoon in bed, feeling better only when the Advil/Tylenol kicked in. He's upstairs in bed right now, complaining of aches in his neck and shoulders and a bad headache. My poor little man.
I am just praying that Threepeat, Middleman, MIL and I are spared.
More on lots of other miscellaneous stuff later. I've got lots to say, but need to tend to Threepeat, who is currently scooping all of the chip dip out of his bowl and eating it with no chips. Sigh.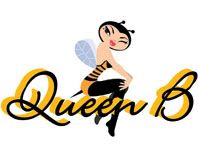 Pin It