Half an hour ago, I was minding my own business, working like a dog to catch up after my holiday and WHAMMO! Like a mack truck, I was hit with terrible stomach ache...a burning sensation, yet like a rock sitting in the pit of my belly. Severe yuck. So far, I have avoided the porcelain god, but me thinks it's only a matter of time.
I guess it was inevitable. I am run down from dealing with super-sickies and the airplane was FULL of coughing, snorting, green looking people. Gotta love that recirculated airplane air. Sigh. I'll keep you posted on that one.
One funny mention for today...MIL has to go for her annual mammogram and some routine tests tomorrow. Wait, that's not the funny part. Her instructions say that she is to eat "lightly" tonight. Her idea of light? She's going to have white pasta instead of with tomato sauce. Who knew tomato sauce packed such a punch?! LOL!
Tim Hortons Roll Up the Rim:
Large: Please play again.
Large: Win a Coffee - WOOT!
Large: Please play again.
Medium: Please play again.
Large: Please play again.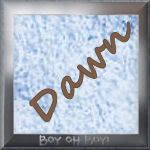 Pin It