As previously blogged this morning, Hubster and I attended the wedding of Josh and Marianne today. It was our first Jewish wedding. I have attended a bris, a bat mitzvah and a bar mitzvah, but never a wedding, so I was really excited about seeing what the jewish wedding is all about.
Well….
Understand that Hubster is the biggest anti-social being alive. Not that he is nasty, he's just shy. Not today though!
He was walking around the synagogue, wishing everyone and their brother "Mazel Tov!" including the caterers! He wore his yamaka proudly, albeit on the top, front of his head as opposed to the back of his head, where everyone else's were, but he WORE it. When the traditional wedding dance began and people starting a chain around the room, Hubster jumps up, grabs me and gets right into it! He's jumping around, singing and woot-wooting and just having a grand old time! I am laughing my ASS off at the whole thing, barely able to keep up with him and all the other partiers! It was just priceless!
My co-workers were pissing themselves with laughter and we all had a really good time!
Who knew, my Italian, Catholic husband would be the life of the party at a JEWISH function!!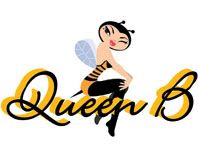 Pin It