At work today, some of us were talking about old times. We discussed songs, tv shows and games. Do YOU remember any of these TV shows? Can you add some we've missed?:
Love Boat, Gilligan's Island, Dynasty, Falcon Crest, Knot's Landing, Commander Tom, Eight is Enough, Family Ties, Too Close for Comfort, Mr. Dress-Up, Tiny Talent Time, The Friendly Giant, Mighty Mouse, Rocket Robin Hood, Little House on the Prairie, All in the Family, Three's Company, Facts of Life, The Flintstones, Brady Bunch, Captain Kangaroo, The Electric Company, Sesame Street, The Jetsons, The Waltons, The Land of Oz, Uncle Bobby, Fresh Prince of Belair, The Cosby Show, Alice….
Man oh man, I loved the tv shows of my childhood/teenage years. Come on…humour me…add your own in the comments!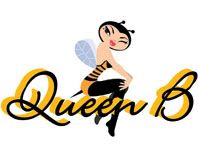 Pin It