Our home backs onto our childrens' schoolyard. We did a little research before we bought here, namely:
1. This was one of four Catholic schools in our neighbourhood; and
2. The capacity for students at our school is, give or take, 900 students.
The school was built four years ago…our home was built three and a half years ago. When we arrived here, there were about 500 kids, give or take, in the school.
We got word a couple of weeks ago that there were two portables being put in the schoolyard.
This is the view we have right now:
This is the view we are about to get…mid-July:
Now, I refer you back to the first photo. On the right hand side of the photo, you will see a field of grass. The school is to the left. The field is unusable for 95% of the school year…in the winter, it is an ice rink (not an official ice rink used for skating, but the field is a sheet of snow and ice). The children are reprimanded for being on the field all winter. In the spring, the rain renders the field out-of-bounds because it is a mud pit. The grass is completely dead due to the poor drainage planning.
The photo I took is a bad one because I used my cell phone to take it, but the actual play area for the children is behind my house. It is a very small yard. There is about 20 feet of a grassy hill and then about 100 feet of ashphalt. The school council paid $1000.00 two years ago to paint lines on the schoolyard for the children to play (race track and four-square). The portables are going across the back of the school yard (ie: backing onto our backyard and two of our neighbours' backyards) instead of in the unusable field.
Someone, ANYONE, please, please explain the logic. An empty, unused field vs. the back of peoples' homes!!! WTF!?!? I am livid. Absolutely looney with anger. I understand that we need portables. I understand that when I bought a house backing onto a schoolyard, that I took this risk. But why in the name of GOOD SENSE would they place them behind me when there is a safer, more logical place to put them?!
Our School Board Trustee says it is the City's decision. The City says it is the School Board's decision.
Tomorrow, I am calling my City Counsellor, the school principal and the Fire Marshall…as are 6 of my neighbours. These are the people that the School Board Trustee tells me are responsible for this mess.
Let the battle begin……………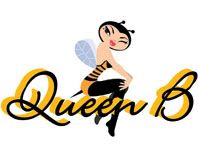 Pin It