A BIG, STUBBORN BOY!! The litte bugger FINALLY had to be ripped from Kelly loins by way of caesarean section at about 7:30 this morning. You'll see why a c-section was a VERY good idea soon…
I arrived at the hospital at 5:30pm yesterday. Kelly was on the list to be induced yesterday, but by the grace of God, she went into labour on her own at about 3:00 pm. When I arrived, she was hooked up to the baby monitor, Daddy at her side. She was contracting about 4 minutes apart, but she was easily able to talk through them. After about half an hour of fetal monitoring, a nurse comes in, tells her she is in very early labour and that she should go out and get something to eat and come bak around 8:00pm. So, we head out for a walk, over to Fran's Bistro. We are waiting for our food when Kelly asks, "Is it possible that my water just broke?" We laughed and said yes and I went to the washroom with her, feminine product in hand.
We eat our food and then walk back to the hospital. Her contractions are very mild and very sporadic.
The doctor checks her, confirms she is 2-3 cms dilated and 100% effaced. The doctor also suspects meconium in the water.
They take her to her room and she gets admitted and has all her bloodwork done. Not long after, Kelly asks for the epidural. Then, the wait begins…and continues and continues and continues. At 11:30, they check her and she is 6 cms. They start oxytocin to get the contractions more consistent and stronger to try to bring the baby down. All through the night, we waited. The baby's heartbeat dropped a few times and scared Kelly quite a bit. The nurse explained to her that it was the baby lying on the cord.
At 6:00 am, the doctor checks her again and confirms that the baby is not dropping. The decision is made to do a c-section. At around 7:30 am, Jenson or Jackson (they haven't decided on the name yet) was brought into the world. He weighed ELEVEN POUNDS! Memories of Julie! LOL It turns out that a c-section was a very good thing!!
Everyone is doing well and when I spoke to Kelly at about 4:30 this afternoon, she said she was going to attempt breastfeeding tonight, as the baby was in NICU for the day due to low blood sugar (common with big babies) and because of the meconium in the water.
CONGRATULATIONS KELLY AND GLEN! Thank you so much for letting me be a part of one of the most amazing days of your lives!!!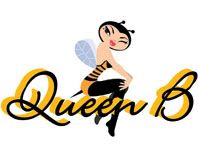 Pin It