I love the ice cream truck as much as the next guy, but I have an issue with it, that has been burning since my first son was old enough to scream "Ice CWEAM!"
Why for the love of Pete, do they blast their tunes (which is a whole 'nother issue in itself) and drive through the neighbourhood at 5:30-6:00 pm (dinner time) and 9:00-9:30 (just when my boys have settled into their beds for the night)?! It's like TORTURE for goodness' sake!
My neighbour, Mary, has had to resort to blatently lying to her 2 1/2 year old daughter, Jordanna. She tells her that when the music is playing, it means that the ice cream truck has run out of ice cream! Poor kid thinks that Twinkle, Twinkle Little Star means the world is out of ice cream.
C'mon ice cream truck guys! Have a heart! Come to the 'hood at REASONABLE times!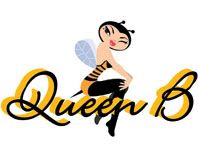 Pin It