OK Bloggers….BPSA (Blog Public Service Announcement) coming up:
With blogging comes great responsibility. You NEED to update your blogs. Yes Gail and Giuliana, I am specifically referring to YOU. When one begins a blog, others (read as ME) get addicted to reading said blogs. When others (read as YOU) do not update said blogs, other bloggers (read as me) go into withdrawal. Like tonight…I logged on, hoping to see some infinite wisdom, smart-alec posts or just plain JUICE for the love of Pete…but NOOOOO, I log on to old posts which I have read at LEAST ten times.
So please. If you are going to start a blog, you must maintain it. Love it, nourish it, feed and GROW it.
Come ON girls…get TO it.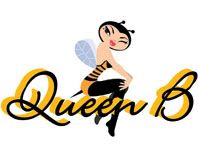 Pin It