they're a blogger, wouldn't ya like to be a blogger too?
Seems everyone (and their brother) has a blog these days. It used to be that your personal thoughts were written in a small book with a HUGE lock. I protected my diary from my sister and parents with my LIFE when I was a kid. Back then, I really HAD no secrets or things that were so private that they needed the security I afforded it, but it was just KNOWN that the contents were to be protected at ALL costs.
NOW, on the other hand, I can't get enough people to read my blog! I share almost everything here and look for ways to get MORE hits. WTF?! Now is the time when I should be hiding and protecting…I actually HAVE stuff that is worth reading and I throw it out there for the entire world to read and ENCOURAGE strangers to visit often!
It makes no sense, does it? Hey…if you are reading for the first time, make sure you bookmark me so you don't miss any of the juice!!! ;o)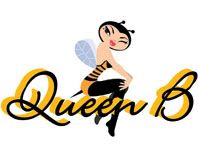 Pin It