Man…do I have luck when it comes to neighbours. It seems that everything else in my life seems to fall apart, but my neighbours ROCK!
Right next door are Franca and Eddie and their brand spankin' new baby daughter, Katherine. Next to them are Mary Linda (we call her Mary), Jack and gorgeous two-year old Jordanna. Next to them are Lino, Tina, sweet Michaela and darling Victoria. Next to them are Maria, Anthony, cute Alexander and gorgeous Vanessa.
These neighbours are so NOT just neighbours. They are our friends. The bond we have is really something to be envied. We just click. We are comfortable with each other like best friends. I know more about some of them than most people know about their BEST friends! We just seem to open up to each other. There are no airs about us…no fakeness…just plain friendship.
We spent the evening with Jack, Mary and Jordanna and Maria, Anthony, Alexander and Vanessa. We laughed so hard I got the hiccups! We are just like old high school buddies and I love it!
Yay for good neighbours!!!!!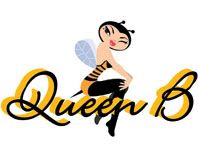 Pin It