I hurt. My arms hurt, my legs hurt, my back hurts…hell, my EYELASHES hurt.
I have walked every day this week, approximately 3 kms each day. Last night, Hubster, Boy Oneder and I walked 3 kms, but we POWER-WALKED! Now, every inch of me hurts.
I put my Mom's TV and stand together (completely by myself, I might add) and lifting a 42 inch tv alone does damage to your arm muscles…especially when the most exercise I have done in the last 5 years is walk to and from the fridge at snack time!
Hubster and I tried to walk half an hour ago, but ten minutes into it, it started to pour…so we ran home.
The hot tub is empty because Hubster is in the process of cleaning it (he has been cleaning it for over a month now), so I can't even soak in the tub to ease the pain.
I just have to keep thinking of how good it is for me, even if it does feel bad.
Back to the couch now…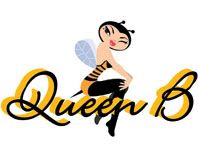 Pin It