For the past couple of nights, Joanne has "spoken" to me. I ask her for guidance and she gives it.
The first night, I asked her to help me by sending a sign…a shooting star. She said "Dawnie…you have to do this yourself. You have to have faith."
Then, tonight, she gave me a verse to read in her bible when I asked her. She said Mark 2:14…"As he passed by, he saw Levi, the son of Alphaeus, sitting at the tax office, and he said to him, "Follow me." And he arose and followed him. (WEB)"
And just now, she told me Luke 5:12-16…"[12] While Jesus was in one of the towns, a man came along who was covered with leprosy. When he saw Jesus, he fell with his face to the ground and begged him, "Lord, if you are willing, you can make me clean."
[13] Jesus reached out his hand and touched the man. "I am willing," he said. "Be clean!" And immediately the leprosy left him.
[14] Then Jesus ordered him, "Don't tell anyone, but go, show yourself to the priest and offer the sacrifices that Moses commanded for your cleansing, as a testimony to them."
[15] Yet the news about him spread all the more, so that crowds of people came to hear him and to be healed of their sicknesses. [16] But Jesus often withdrew to lonely places and prayed."
I find it amazing that the bible is completely foreign to me and yet, these verses, so far, all exist.
Today, Mark gave me Joanne's bible that she ordered a few days before she died. I plan to make full use of it in Joanne's honour.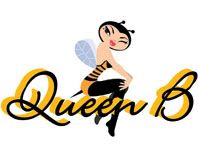 Pin It