I just had the extreme pleasure (read with dripping sarcasm) of lining up for half an hour to fill up on gas. I had heard rumours of gas prices skyrocketing as early as tonight, so I thought I'd be smarter than the average driver and fill up at lunch time.
Well….
Seems there are alot of smarter-than-average drivers out there and they were ALL at my gas station. The price was $104.6/litre. There were arguments and near-accidents. People were fuming mad and desperate for a spot in the line, which was out of the driveway and onto the road.
With Hurricane Rita on her warpath, I can only imagine what the next few weeks will bring for drivers. I've heard that $2.00/litre is going to be the new norm. Wow…maybe it's time to get my bicycle tuned up!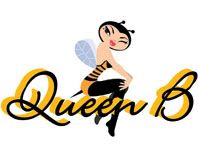 Pin It