I always said that the world will not change me. Well…the world HAS changed me.
My heart is a good one. My intentions are selfless (most of the time). I like to think that I am a good person. There are however, people in the world who don't see that side of me. I thought it was crystal clear, but it obviously isn't.
I had the "light turned on" for me today by someone I thought was a good friend. She told me how awful I am and how my ego is over-inflated. I know that the "light" was shared with several other people through blind-copy and other means. So, now, the hatred has spread to people who had nothing to do with the original situation.
I would give someone my last crumb of food if they needed it. Not anymore. I'm gonna take care of ME.
I will have no expectations of others and they will have no expectations of me.
The light was "turned on" today alright…it was blinding. I saw something in someone that my heart hoped it would never see.
And so, the world HAS changed me. Nice……………..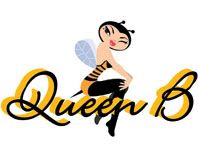 Pin It