On my trip to England, I had some really indepth conversations with my grandmothers. They both know how much I worry about things and they both know how much I want to please everyone.
They gave me such good advice that I think I have had a change of attitude. I refuse to let the little things bother me anymore. I will be who I am and those who like me, will follow. Everyone else can kiss my ass. Harsh? Yes. BUT…for my own well-being, I need to take this stand.
And so…from this day forward, I will not let the little things get to me. I won't lose sleep over whether I have offended someone. I will be ME. That "me" is a good-hearted person. She is someone who tries her best to live by the ten commandments and slips up sometimes. She is a caring, loving individual who is sometimes misunderstood.
Love me or hate me, I WILL be me…just Dawn…take me or leave me.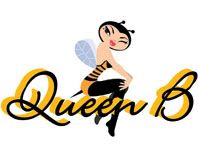 Pin It