So, I'm on my way to bed and I get a last minute thought…
Why is it that womens' happiness/success/purpose revolves around keeping their husband happy/satisfied/content? I read so often that "My husband is satisifed, so I am happy." WTF??? It is NOT a woman's job to satisfy a man. Women are EQUAL to men. Men need to SATISFY their wives as often as we satisfy our men (and I don't mean sexually).
Dammit…let's get out of the 1920's and into 2005 ladies!!!!!!!!!!!!!!!!!!!!!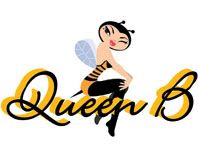 Pin It