The world lost a wonderful human being today.
Robert Capistrand was a co-worker of mine, who I have known for 9 years. He worked in our Markham office as a mail deliverer. I have been in the Mississauga office for about 3 years, so I rarely saw Robert. But, each time I was visiting Markham, Robert was always there with a smile and a story to tell me.
You see, Robert had celebral palsy. He was about 40 years old, but truly looked 30. He had a limp and his left hand and arm just wouldn't work right, but he was one of the most intelligent men I've ever met. He knew EVERYTHING about the weather and NASA. He would talk to me forever about things I'd never heard of. He explained why global warming was an issue and how clouds form. Other than his physical differences, you would never know that Robert was disabled.
Robert was an inspiration. He never let his disability affect him. He was a hard worker. I never heard him complain and I don't recall him ever calling in sick. He was independent and dedicated to the company. We had a contest last year, with the proceeds of the contest going to charity. We had to guess how many steps Robert took in a day…the number was well over 10,000. Everyone loved Robert. He saw everyone at the Markham office at least once a week. Now, who will deliver the mail? The person who takes his place will never, ever be Robert.
Yesterday, on his way to the bus stop, Robert was hit by a car. On his way to the same bus stop that he walked to every morning on his way to work. He fought all afternoon in the hospital, but in the end, he was called to Heaven.
And so, the world has lost a wonderful human being. I thank God that I was one of the lucky ones who knew him and experienced his wisdom and kindness. Heaven has a new and very special angel tonight. I'll never forget him.
May Robert Capistrand rest in peace for eternity.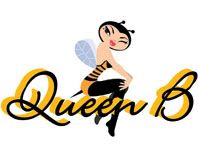 Pin It