How does one answer this question? I mean, there are so many people I could list…and that list would change all the time, depending on my mood! Here are some of the ones that come to mind today:
Jesus Christ. Doesn't EVERY Christian say that first? ;o) I'd pick his brain for hours.
George Burns. I'd ask him how he lived for so long. I'd ask him how he found such true love with his Gracie.
Marilyn Monroe…did you REALLY sleep with JFK?
JFK…who really shot you?
John Candy…were you really happy?
My great, great grandparents…how was your life as a child? Tell me everything you can about my family history.
I'd like to meet Brad Pitt (for obvious reasons ;o) )
I think that Oprah would be very cool to talk to.
I'd like to meet Paul Bernardo and Karla Homolka, just so I could spit in their faces.
Howard Stern…I just want to see if he is really THAT obnoxious in real life.
Hmm…I wonder how my list will change another day.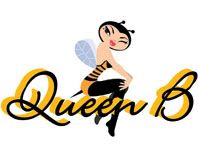 Pin It