by Whitney Houston. That was the song I danced to with my father at my wedding.
I'm listening to it now and I am right back at my wedding reception, holding my Daddy for dear life, never wanting the song to end…knowing it was our very special moment…Dad was doing everything in his power not to cry. He was shaking and trying to make small talk, all the while, smiling a beaming, proud smile that I never saw as bright again. It was truly our moment and I will forever remember it as one of the most joyous, yet most sad moments of my life. I was leaving the nest. I was leaving the safety of the first man I ever loved's arms to be with the man of my dreams…what a quandry for a young bride who loved her Daddy so dearly. I remember the feeling of being so torn. Wanting so badly to be with my new husband, but not wanting to leave the security of the only home I'd ever known. Ahhh…if only I could relive that moment again….I'd hold him tighter and tell him again and again how much I loved him. I did tell him over and over, but I'd say it again…one more time.
I love you Daddy…..Gosh I miss you.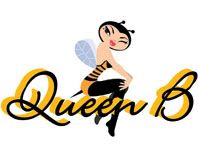 Pin It