All through my childhood, I was bullied. There were several that picked on me, but the worst one was Angie. She is married now, with children. (shudder)
She was true and pure evil. She sexually assaulted me (and several other neighbourhood kids). She beat me, she tortured me, she tricked me, she lied about me, she chased me home from school and completely terrorized me.
I think back now, as an adult, and realize that if I had only ONCE stood up to her, my childhood would have been so different.
The only way I can make good of such bad is to teach my children so that they are not bullied. It's just so sad that it makes me cry remembering it. No child should ever have to endure what I did. I was too afraid to tell anyone for fear she would retaliate. My parents never knew.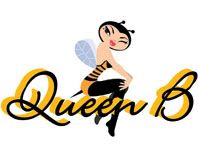 Pin It