Karla Homolka is free. That sentence in itself speaks to what our society has become. A woman who has raped and killed innocent girls, including her own sister. Twelve years in jail … if you call what she stayed in "jail". With the Minnie Mouse pictures on her pink walls, I'd HARDLY call her bedroom a "cell". And now, she is free. Kristen French and Leslie Mahaffy have been dead over twelve years, but Karla has a fresh start. UNBELIEVABLE.
I do hold some hope though…her life will be HELL. She is asking for protection from the public because she knows she is an abhoration. She knows that people wish her dead…it's only a matter of time before some other criminal kills her. I feel so bad for the French and Mahaffy families.
Just look at any photo of Karla Homolka. They say that the eyes are the window to the soul…look at this picture and tell me she even HAS a soul…..
http://www.herald.ns.ca/2003/03/05/midthumbs/1042.jpg
The world is a very messed up place….I hope I can keep my family's little part of the world sane.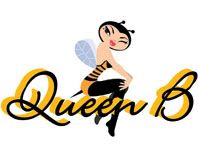 Pin It