Up, down and ALLLLLL around…
I am so tired. I haven't slept well since Saturday night. Dunno why. Not worrying or anything…just keep waking up and falling asleep and waking up and falling asleep…
I'm a little sad about my Dad lately. Kind of a delayed reaction to Father's Day, I think. I'm just thinking about him alot.
I'm very excited about tomorrow…going golfing after work with 7 people from my team. I've never really golfed on a golf course…just on a driving range, so THIS should be a laugh!
I'm also EXTREMELY excited because I am going to England on September 8th for ten days with my Mom. I am sooooo pumped! Details on this to follow.
Lovin' wireless internet!! I'm sitting on my deck, on this GORGEOUS night….ahhhhhh!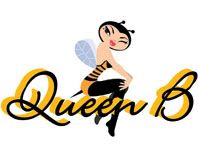 Pin It