Sometimes, people suck…
The internet is a wonderful, amazing tool. It helps to keep us in touch with people miles and miles away within seconds at a really, really cheap cost. It allows us to access information in seconds…it is a piece of my life I could never live without.
The internet can also be hurtful, negative, wrong and deceiving. There are whackos out there who get pleasure from others' pain. There are people who laugh at others' misfortunes and show complete disregard for their feelings. I saw (and felt) that last week and I saw it again today.
A person I have never met before, but feel like I know better than my own sister, was ripped apart today by people who call themselves her friends.
I am too angry to continue this blog right now, but will elaborate later.
To be continued…………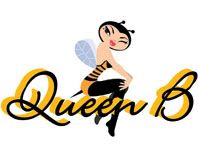 Pin It