Mistakes made…guilt felt…knives twisted…Did I overstep my boundary with the whole birthday party thing? Maybe…
Was I stupid for asking for strangers'advice? Maybe…
Was it necessary for complete strangers to stick me with knives and then twist them over and over with their harsh words and insults? No. Was it necessary for complete strangers to accuse me of being a manipulator and of threatening people and being rude? No.
In writing tonight's blog, I am letting go of the mistake, the guilt and the hurt that I have carried for the last two days. People that know me in real life know that I meant no harm. The people I love most in the world know that I would never hurt intentionally. These are the people that matter…THESE are the people who I should be listening to.
If I cannot be forgiven for a mistake that was made with the best intentions, then so be it. I cannot change the thoughts that people have about me…I can only do my best each day.
And so, good-bye mistake; good-bye guilt;
Hello contentment; hello self-forgiveness; hello peaceful, unworrying sleep…
Oh and to those who chose to be nasty with their words…
Thank you. GOD BLESS YOU…you helped me to forgive MYSELF and move on and in the process, I actually forgave you!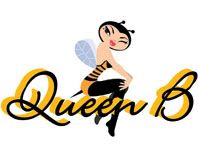 Pin It