So, we have a cruise planned for February. I need to renew my Passport, so I need my Canadian Citizenship card as one of the umpteen documents I need to provide as proof of my existence. Of course, I can't find the effing card. Now, I have to apply for a replacement Citizenship card, which requires the following:
Birth Certificate - check
Marriage Certificate - check
Driver's License - check
Health Card - check
$75.00 processing fee - check
2 photos - gotta get them done tomorrow
Now I have to mail all this stuff to Nova Scotia for processing. God only knows how long THAT will take, knowing our government.
Then, once the card is sent to me, I have to go through the whole thing again with my Passport. I don't think I'm going to have it in time for our trip!
I know I'm a moron for losing my Citizenship card, but wouldn't it make more sense for me to take my Passport (which doesn't expire until January) to the Passport office, with my license and health card and just RE-VALIDATE all the information they already HAVE? What do these people who come from third world countries do? You can't tell me they all have birth certificates and frigin' drivers' licenses!!!
It's a complete joke and now I have to worry about whether I'll get everythng back in time for my trip.
GRRRRRRRRRRRRRRRR!!!!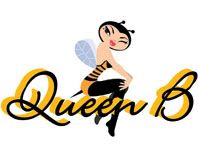 Pin It