A day at the spa makes Dawn a happy girl…Ahhhh…..gotta love some good ole spa pampering!
My employees all pitched in and got me a $100 gift certificate for the local spa to thank me for all I do for them I REALLY love my team.
Today, I took the day off and got my nails done, had a hot stone massage and a tropical mist spray on tan. It was heavenly!
Then, this afternoon, I went to the boys' school to watch my baby-bear graduate from Senior Kindergarten. Wasn't he JUST born? Where does the time go???? He was sooooo cute…they sang some songs and received their diplomas from the principal and then we had some refreshments. As an added treat, they got to leave at 2:00 instead of the normal 3:00. Of course, I had a good cry afterall, my baby is all grown up.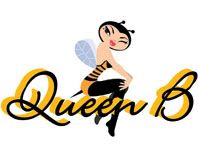 Pin It